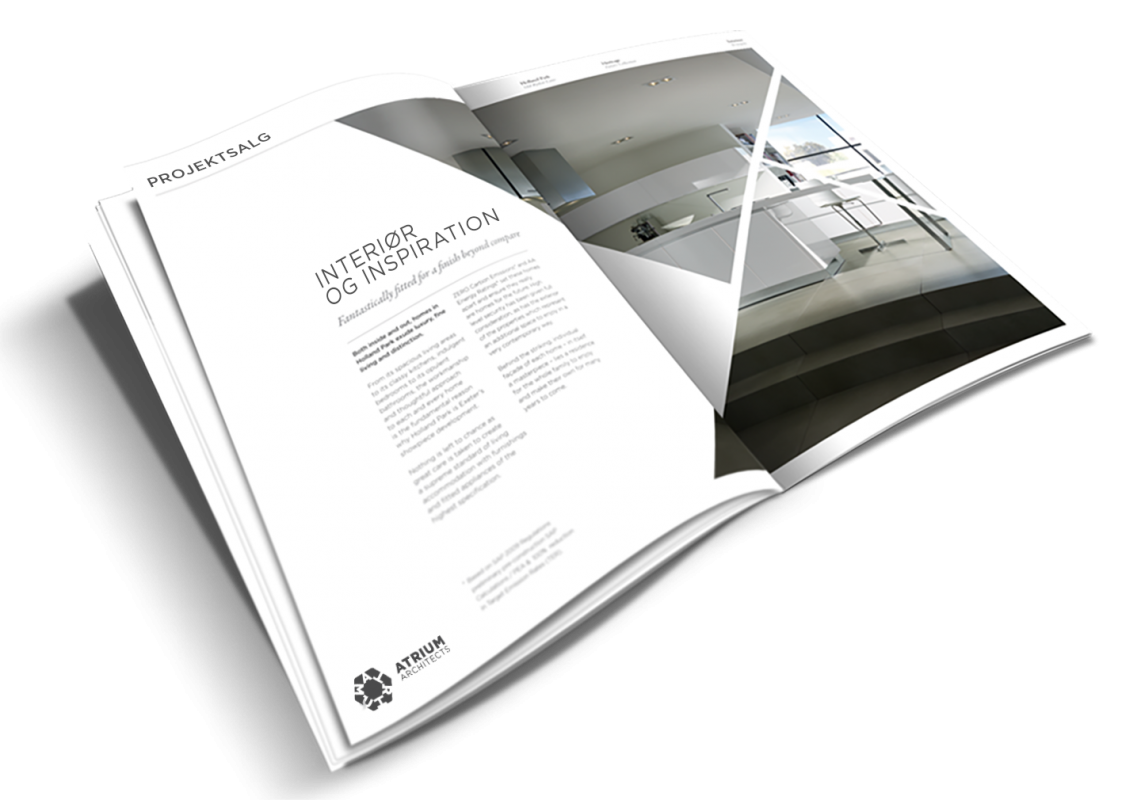 If you are an investor or a real estate agent, we can provide the package for a project sale of homes.
We put together the elements in the package that will help lift sales and get your project sold quickly.
3D visualization for project sales,visualizations, movies, rendering and still images are the basics of our project sales packages. For project sales follows a website for the overall project, where 3D visualization is the supporting, and effective tool that we always recommend.
You get your very own platform where potential buyers can seek relevant information and see what the homes will look like. Here we also enter the advertising and marketing of your Page, to ensure high visibility and as many relevant visitors as possible.
We develop a graphically strong image, and aesthetically stylish design for the website of the project. Design and logo go back into all sales literature. Examples of promotional material are printed brochures, flyers with floor plans, ads, banners for facades, showroom, etc.
This gives your housing project a recognizable expression throughout and increases the quality of your customers' buying experience and thus significantly strengthens sales.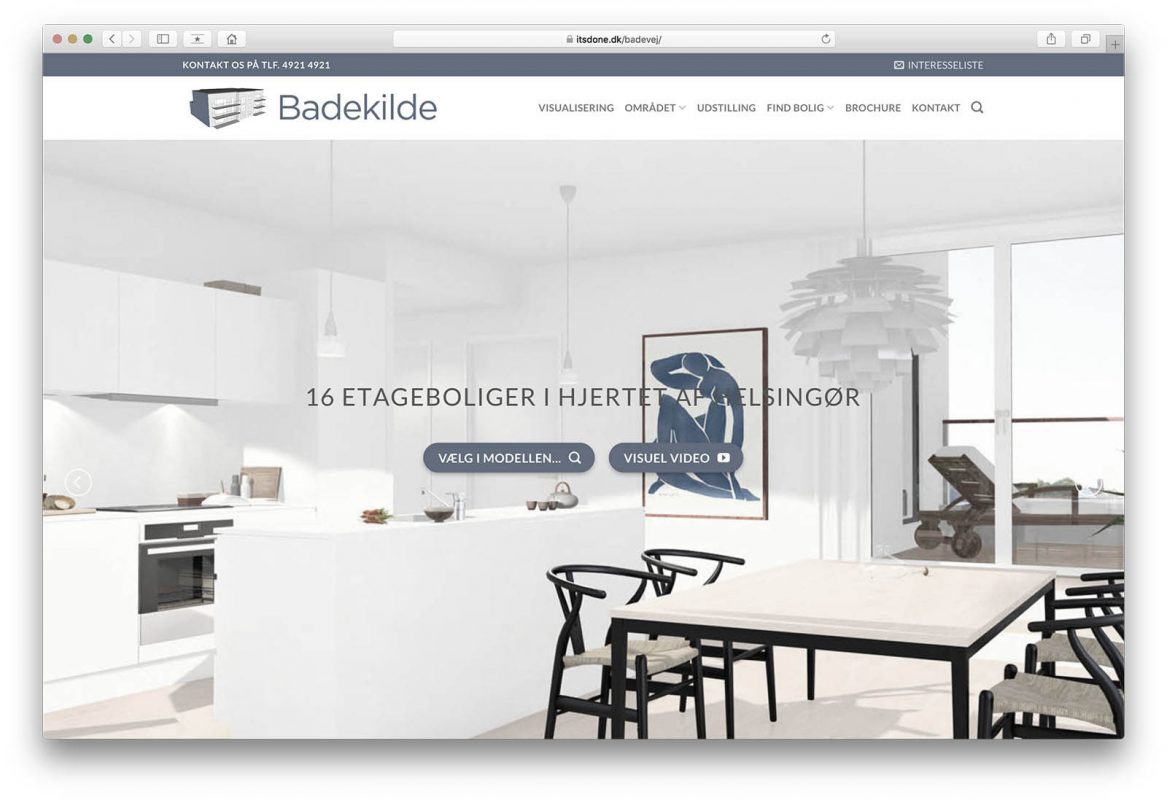 VISUAL PROJEKT BADEKILDE
Preparation of 3D renderings, and video visuals for construction project "Badekilde" Elsinore. Creative idea presentation. Provisioning after receiving revit model from sheet techn. Technical development of website with associated integration into home.dk as well as graphic brochure, banner for marketing.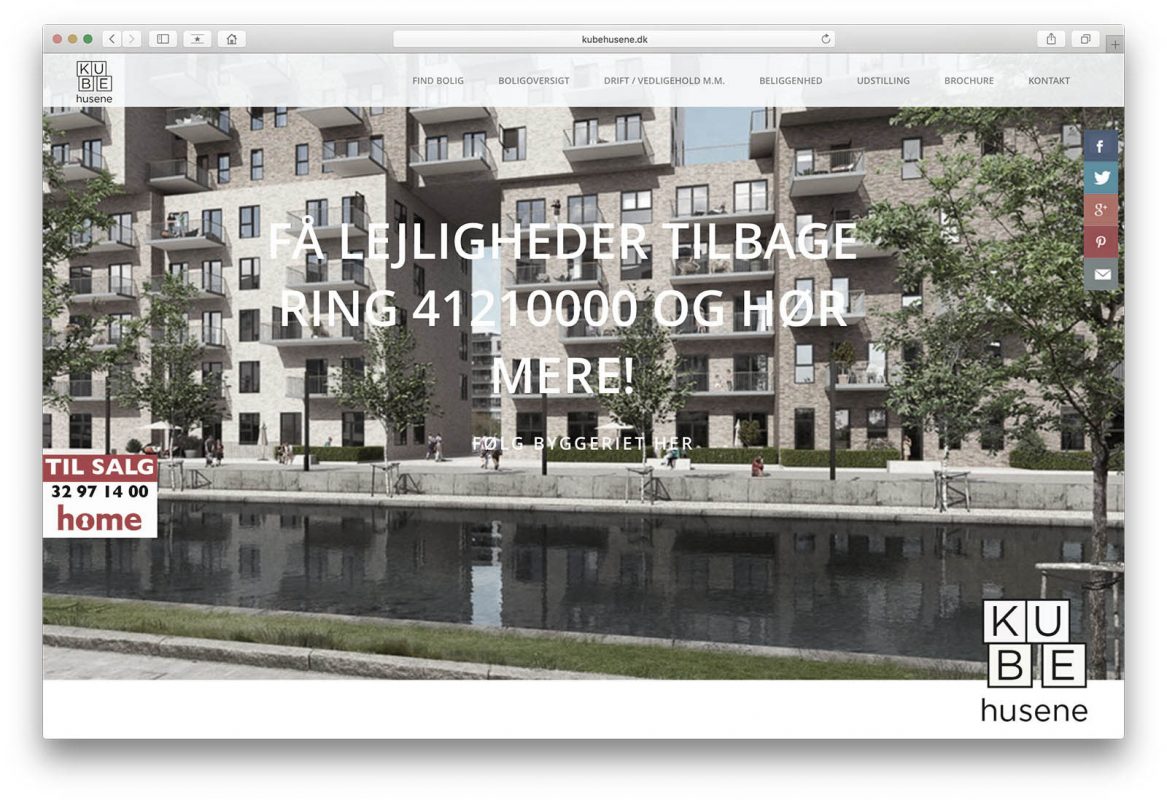 VISUAL PROJEKT KUBEHUSENE
Preparation of Website and 3D renderings, for construction project "Kubehuse" Copenhagen. Creative idea presentation. Carting after received Autocad model from architects. Technical development of website with associated integration into home.dk as well as graphic brochure, banner etc. for marketing.
Above is an example of video visualization prepared in Lumion for building Project Bathing Source. (see more on the website of Bath Source). All visualizations are currently being prepared in Lumion which is a competitive visualization tool.
Lumion can quickly create a visual experience of a building or product. In relation to how detailed the result is desired in the visualizations are also worked with more detailed lighting phrases, reflections and renderings, to create as lifelike result as possible.
Visualization
Above, we illustrate how a very small plot is utilized to the limit and how the few square meters provide the most value. The areas and spaces are very small and it can be difficult to imagine the expression of the dwelling. It is made clearer and easily understandable at this easy visualization. Note how the movement through the small residence that opens up to the terrace creates a quiet and natural impression.